All You Need to Know About MMA Betting Online
The internet has brought us a lot of commodities and innovations, which have made our lives much simpler. No more long waiting lines to pay for groceries, we only need a few clicks and we receive them at our doorstep. No need for overpriced popcorn and candies to enjoy a movie, as we can simply watch them from the comfort of our own home. Even gambling and betting have taken a turn in the digital world, as nowadays it's more common for gamblers to become regulars at digital venues instead of physical ones. Thanks to the internet and programmers, betting online is safe and gamblers all over the world can support and bet on their favorite teams from anywhere with an internet connection. One of the most bet-on activities in the sports world is, without a doubt, MMA.
Let's look at how MMA online reputation and betting have evolved and involved with each other over the years.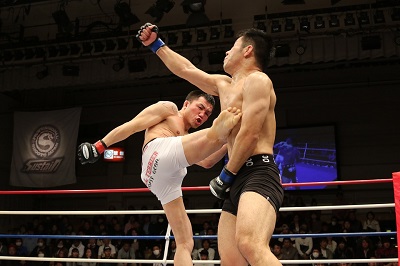 A Bloody History
While martial arts and contact sports are nothing new, both being present in human history since ancient times, the factor of betting in combat sports has always been seen with a somewhat somber tone. In ancient Greece, betting on participants of official events was not well looked upon, and unofficial fights were heavily sanctioned. The only exception to this situation was the Spartans, yet these guys were on a whole different level. In more modern times, betting on combat sports took quite a big blow in the public view thanks to being heavily linked with the mafia, particularly boxing. Boxing events and fights being rigged for predetermined outcomes were a constant source of discomfort and outrage from regular gamblers, who fell more into debt with companies offering online installment loans and with loan sharks thanks to the rigged fights. In the 50s and 60s, rigging fights were so commonplace that even boxing legends like Muhammad Ali, Joe Frazier, and Rocky Marciano were accused of rigging fights. Even so, time has healed the wounds of the past, and today combat sports betting is much more clean, safe, and generally well viewed. MMA online events are commonplace nowadays, and betting on them has become quite easy.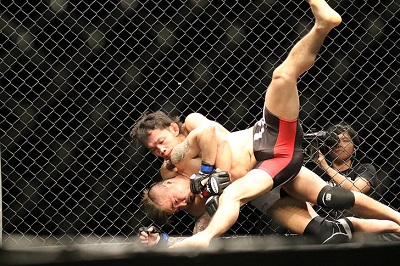 The Emergence of Online Bets
The surge of the internet at the end of the 20th century brought many gradual changes to the regular way of life, with an increase in the easiness of acquiring information.  Contrary to popular belief, online betting is simpler to understand than kiosk betting. Almost anyone can bet online with the help of a sports betting guide for beginners (for Spanish guide click here). Online betting, when done at a licensed bookmaker is also safe. Dozens of programs and systems are in place to prevent any kind of scams or information from being stolen. Countless numbers of programs and systems are in place to prevent scams and information theft. Bilinear verifications assure that both parties are receiving legitimate funds on legitimate systems, such as PayPal, Visa, and even Bitcoin. End-to-end encryption coding allows for transactions and bets to be carried out without the risk of having any part of the information stolen at any point in the process. Government regulation enforces safety, as many laws are in place regulating and protecting both gamblers and venues from possible fraud. The final point in favor of online betting is the possibility of receiving direct expert analysis, as many online sports booking services offer expert insight as to the statistics and odds of any given match. Being able to receive this information during the best MMA events is a surefire way of tilting the odds ever in our favor when we want to bet.
But Why Risk It?
Many gamblers and MMA fans may be thinking, "Why do I have to risk myself with online betting?".  The answer to that is simple yet varied. First of all, online betting is completely safe, even more so than physical betting, as the risk of our information or money being stolen is next to non-existent. In the second place, we have the benefit of receiving many different bonuses which are not available in physical casinos, making each possible win even juicier. Finally, and this is just our humble opinion, nothing beats making a bet from the comfort of our own home and then seeing that bet pay off from your couch.
Fight On
Sites for betting online pop up on the internet every day, and the popularity of MMA events don't dwindle at all.  Exciting fights, safety, money, and adrenaline – what are you waiting for? Make a bet from your own cellphone and see what combat sports have in store for you.
Comments
comments